My caricature gift commissions are the ideal gift to mark a memorable occasion in the life of a loved one. Any amount of people, any pose, any outfit, any scenario and any setting. I'll produce a unique gift that will be treasured for years to come.
I have drawn hundreds of caricatures in the last 15 years or so. All commissions are fully hand drawn and digitally coloured. The versatility of working digitally means that alterations are quick and easy, extra prints can easily be produced, and also that the artwork can be used on a variety of items.
Below is a gallery of my recent commissions. 
To see a magnified version click the thumbnail. Use the left and right arrow keys to scroll through the gallery.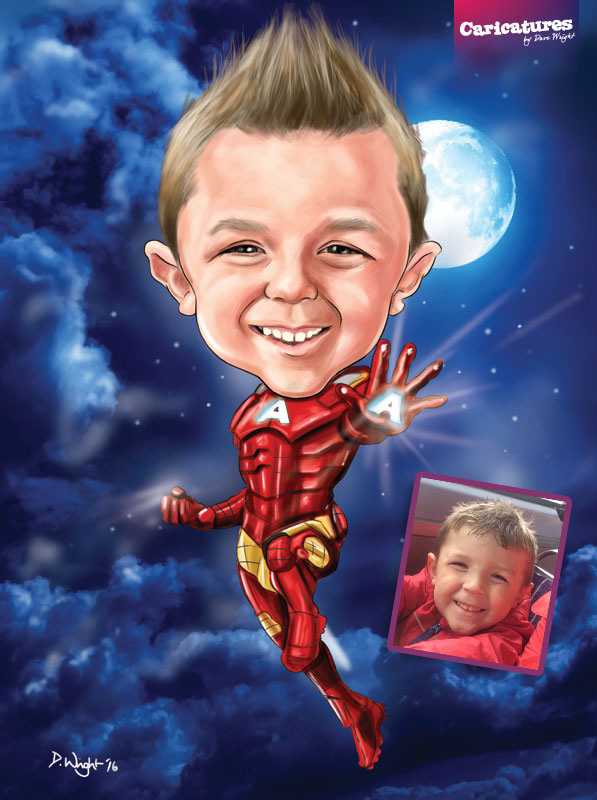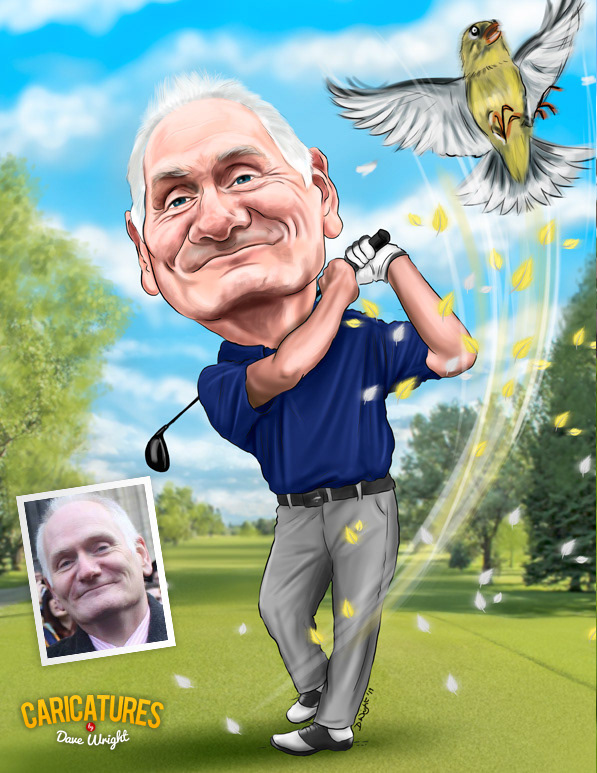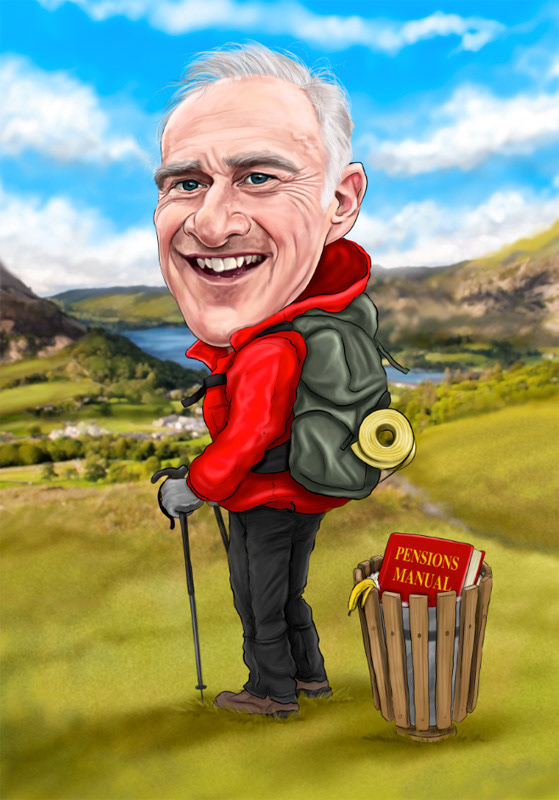 Caricature commission price guide
For further information on prices just get in touch using the form above
Frequently asked questions
How are the caricatures drawn?
All my caricatures are initially hand-drawn and digitally coloured in Photoshop using a Wacom Cintiq graphics tablet – effectively talking the place of paintbrush and canvas. What results is a highly detailed and versatile finished product. You won't lose any quality on prints, and the caricature can be used for a variety of purposes, whether digitally or in print.
How are the caricatures printed and posted?
I print up to A3 size on high quality 250gsm glossy or non-glossy paper, these are then posted out in a postage tube or a card backed envelope. Caricatures can also be sent by email as a high resolution PDF or JPEG.
How much will it cost?
A pricing guide can be found
 here
. For anything not listed eg. larger groups - just get in touch. My prices are worked out on the amount of time involved. A typical 2 person caricature can take between 6 and 8 hours to complete, depending on what is involved. I spend a great deal of time on sketching and colouring – to ensure that you are 100% happy with your finished caricature.
How do I make payment?
For standard commissions I take payment upfront. This can be by Cheque or bank transfer – or Paypal if necessary. For larger commissions (£100 or above) I take 50% payment initially, and the rest on completion.
What do I need to supply?
Good quality clear, close up photographs – and the more the better. This way I get a real idea of how the subject looks.  If the photograph is not an accurate representation of the subject – then it's likely that the finished caricature won't be either. It's very easy to take photos of Facebook but these aren't ideal to work from as they are only 'screen quality'. The original images are much better to work from. You can email or post photos to me, I will return any posted photographs.
I also like to get an idea of the subject's personality, eg. hobbies, interests, habits, sense of humour etc – anything that will enhance the caricature. I also need details on height, build and eye-colour – as this is not always clear from photos.
How long will a caricature take to complete?
This depends on the amount of work involved and my workload at the time. I usually like to get caricatures completed within a couple of weeks of receiving the commission, however, I am very flexible – and in the past I have turned work round within 24 hours.
Can I request changes if I am not happy with the caricature?
Yes – I try to be as flexible as possible, If little tweaks can be made, I will try and do them – for example a change of colour to an item of clothing or an object adding here and there is not a problem, however, it's not always possible to re-draw large sections.  A caricature, by it's very nature, is subjective, and I aim to produce the best possible interpretation based on the information provided.  In the past I have prided myself on making sure that all my customers are more than satisfied with the work I provide – and this has served me well.